TradeMax Kleinschmidt
Sluisjesdijk 114-120
3087 AK Rotterdam
Netherlands
Telephone: 31 10 4292450
E-mail: kleinschmidt@trademax.nu
TradeMax Schramm GmbH
Düsseldorferstrasse 379
47055 Duisburg
Germany
Telephone: 49 203 770351
E-mail: schramm@trademax.nu
TradeMax Embal'Agri SARL
Rue du Fief 1435
62840 Sailly Sur La Lys
France
Telephone: 33 321255071
E-mail: embalagri@trademax.nu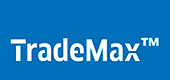 TradeMax is a worldwide supplier of standard and custom-made bags for the industrial and agricultural market. We deliver all kind of bags in different sizes, colors and materials with or without your company's logo and graphics.
Our company operates from the Netherlands and evolved from "Max Wolf and Woerdense Verpakkingen", a conglomerate of packaging specialists that was founded at the beginning of the twentieth century. At the turn of the last century, the company went international and started collaborating with packaging specialists in France and Germany. In 2007 this successful collaboration continued as the single brand 'TradeMax'.
Knowledge combined with innovative packaging solutions and a strong organization of logistics are the strengths of TradeMax. Our up-to-date stock available on demand, short connections with manufacturers, and participation in a European network of specialists ensure that we can always meet all of our customer demands. Feel free to contact us.